No blandishment or encomium could compare to the banded beauty that is Bettie Page. Although classic and careless, Bettie is more than just a beauty-- she was a risk taker,which is why we love her.
Feel a little frisky and add a daily Bettie in your life. Here's a 5 min favor to get the look of this 50's icon.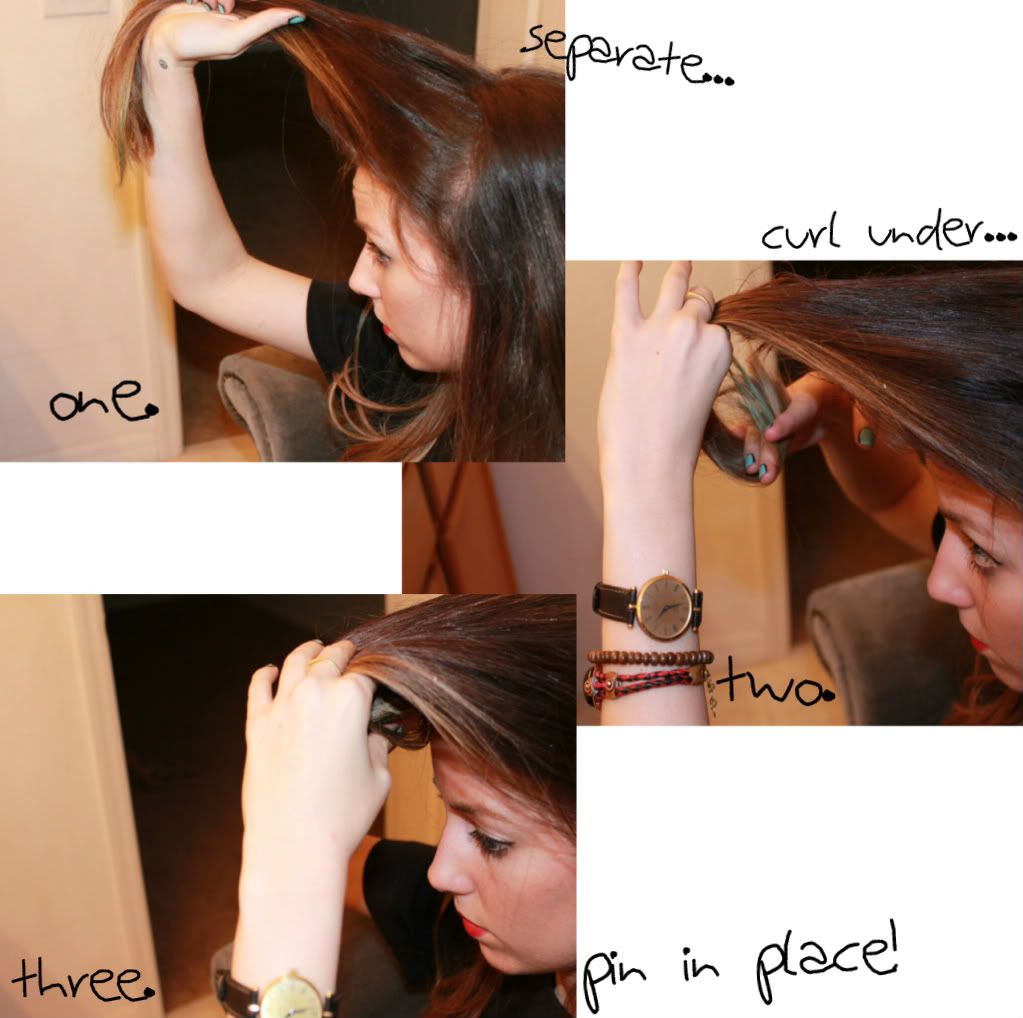 1. Grab a small section of hair from the crown of your head.
2. Start curling your hair under using your fingers. It may be easier to add a bit of product. We used Bumble & Bumble's Sumo Tech on the ends of Asher's unruly layers.
3. Pin in place! This can be tricky. What you will want to do is first pin inside of your new faux bangs to make them stay together. Then you want to pin the ends of your rounded beauties to your actual hair. I think we used around 5 bobby pins.
4. Finish with a headband, scarf or ribbon!