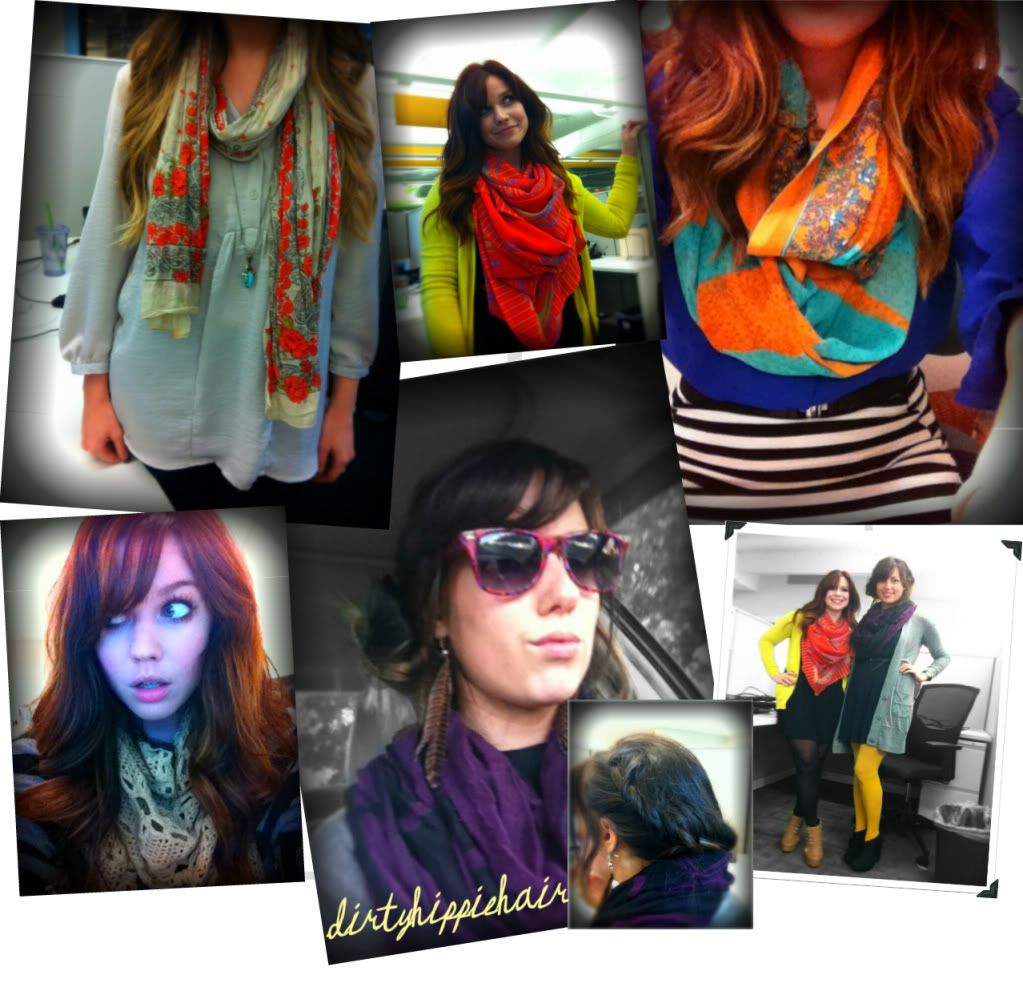 Despite the continuous saturnine days of Florida heat, we are still remaining rather quixotic for a hopeful Florida Fall.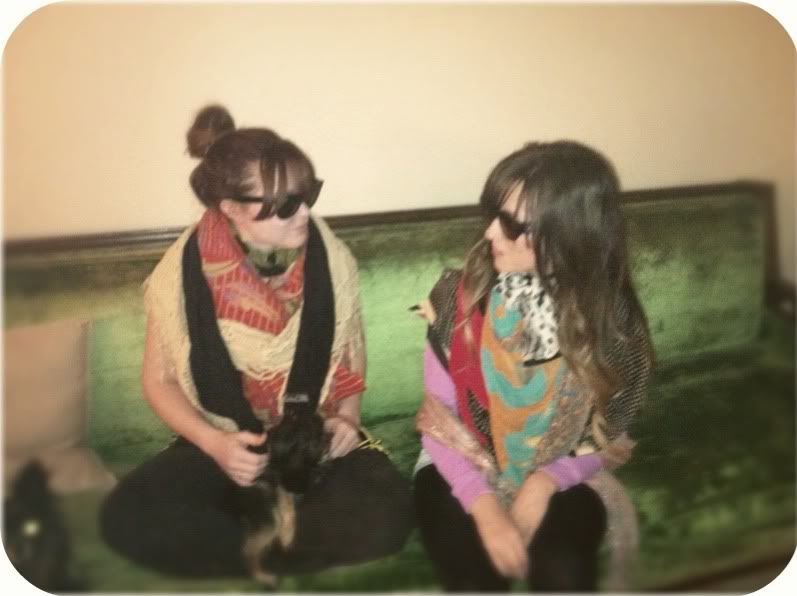 ..And with Fall seemingly peaking around the corner, we couldn't resist uprooting a premature and (most notable) fall accessory : SCARVES.
Noticing that most Floridians own few scarves (as our market demand curve is below average) we found it best to wear one scarf as many ways as possible, thus masking our habitual outfit duplication to be hardly noticeable.
One Scarf can go a long way....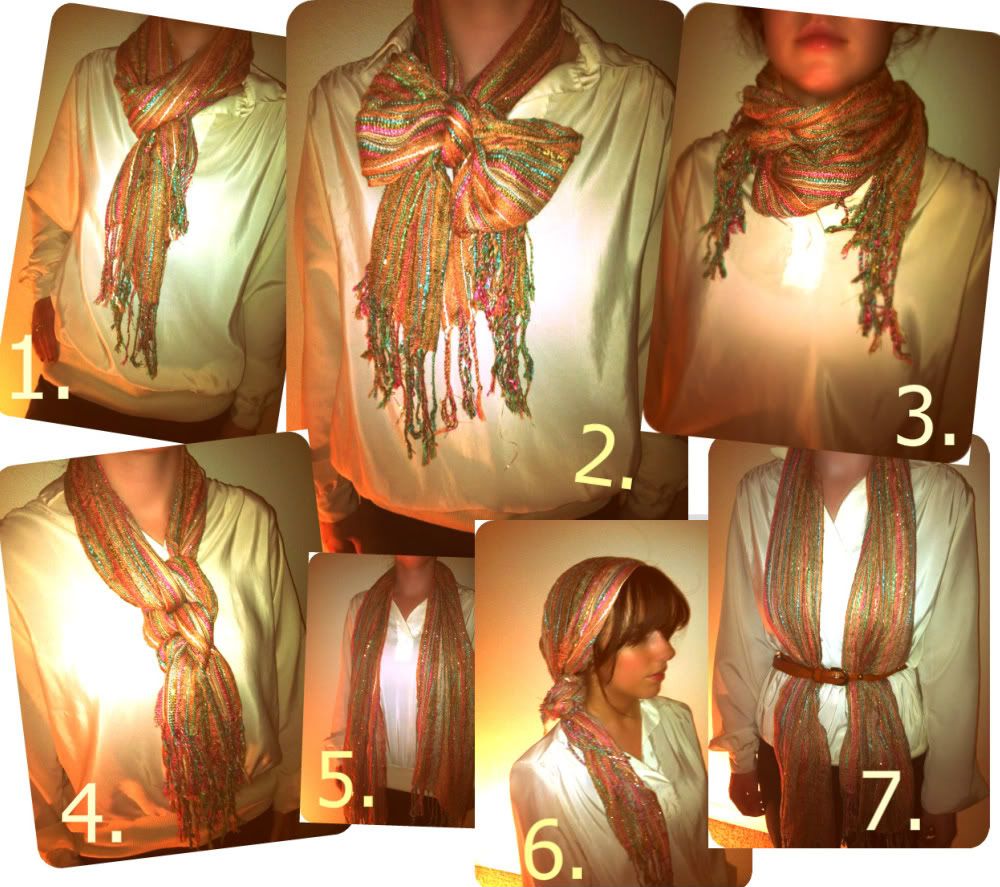 1. Perfect way to sneak a a peak at a scarf through a coat. Simply fold your scarf in half, place around your neck and loop the ends of the scarf in the folded crease of your scarf.
2. Classic and girly, this make-shift scarf bow is simple and unique. Perfect for plain tunics, tops and blazers.
3. Hate turtle necks? We do, too. Use a scarf instead. Try wrapping the scarf around your neck a few times and twist to make the ends fall in front.
4. An easy way to twist up the look of your scarf (pun intended). Simply tie a few knots in your scarf to get this look.
5. The Classic Shaw-Scarf. Jazz up a chic rocker Tee or Tunic and you're ready to go.
6. No time to wash your hair? Tie your hair up in a low bun at the crown of your neck. Throw a scarf around your head a tie a knot in your scarf under your bun to keep it in place. Boho and adorable, its sure to brighten up any outfit.
7. Winter requires lots and lots of layers (If you dont live in Florida). Dont get lost in translation, belt your scarf to show off your curves. This look is also an easy way to add color to an otherwise plain outfit. This is perfect on top of blazers and coats as well.