Its been sometime since weve done a hair post...I apologize in advance for leaving you all stranded (ha, pun intended. Funny, I know)
So, finally, here is a simple five stepper. We couldnt help but be inspired by the marvel that is Mary Kate Olsen.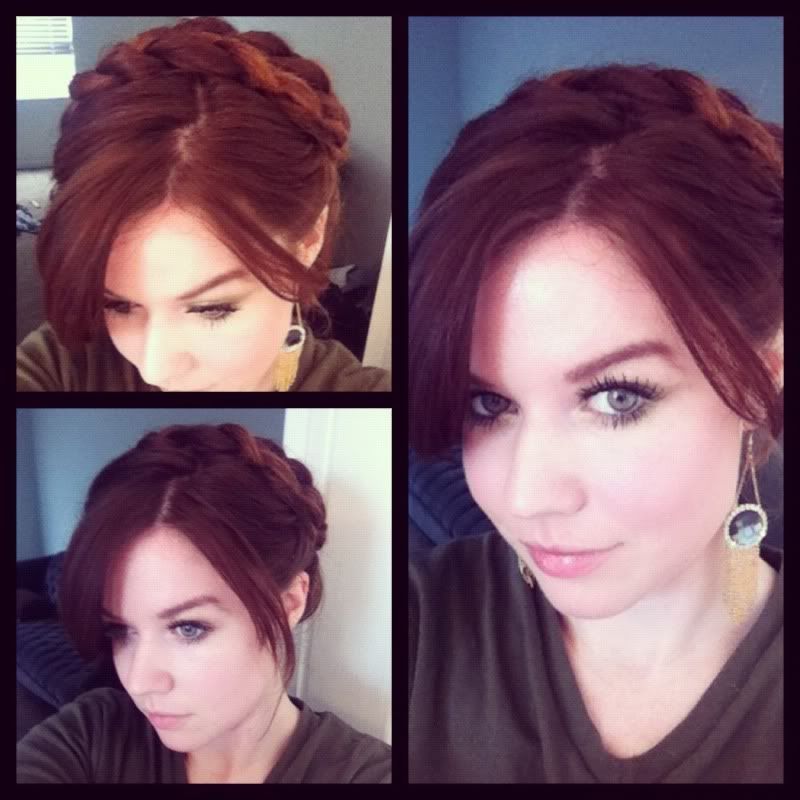 Directciones for the Die Hard Dirty...Hippies..
1. part your hair down the center
2. pull your hair up to pig tail status- yes, that high.
3. braid your pony.
4. pull the braid up and over to the other side of your head.
5. pin in place.
6. do the same on both sides.
7. We highly recommend you pin the two braids together in the middle of you head to keep the braids from moving throughout the day.