6am wake up calls on Wednesday are the worst. There is absolutely nothing this morning could do to make us break our phlegmatic smiles (unless, of course, it rained Jeffrey Campbell).
We probably haven't washed our hair since Monday night, and we are more than likely wearing yesterday's Maybeline Mascara.
..But headbands...headbands always save the day.
When in doubt (and out of dry shampoo), here are some easy ways to hide those Wednesday Worries.
The first place old hair starts to engulf are the roots. Throw on a thick headband, a la Bardot, to hide it! Don't want to back comb? No worries, grab a crumbled piece of Newspaper (or two).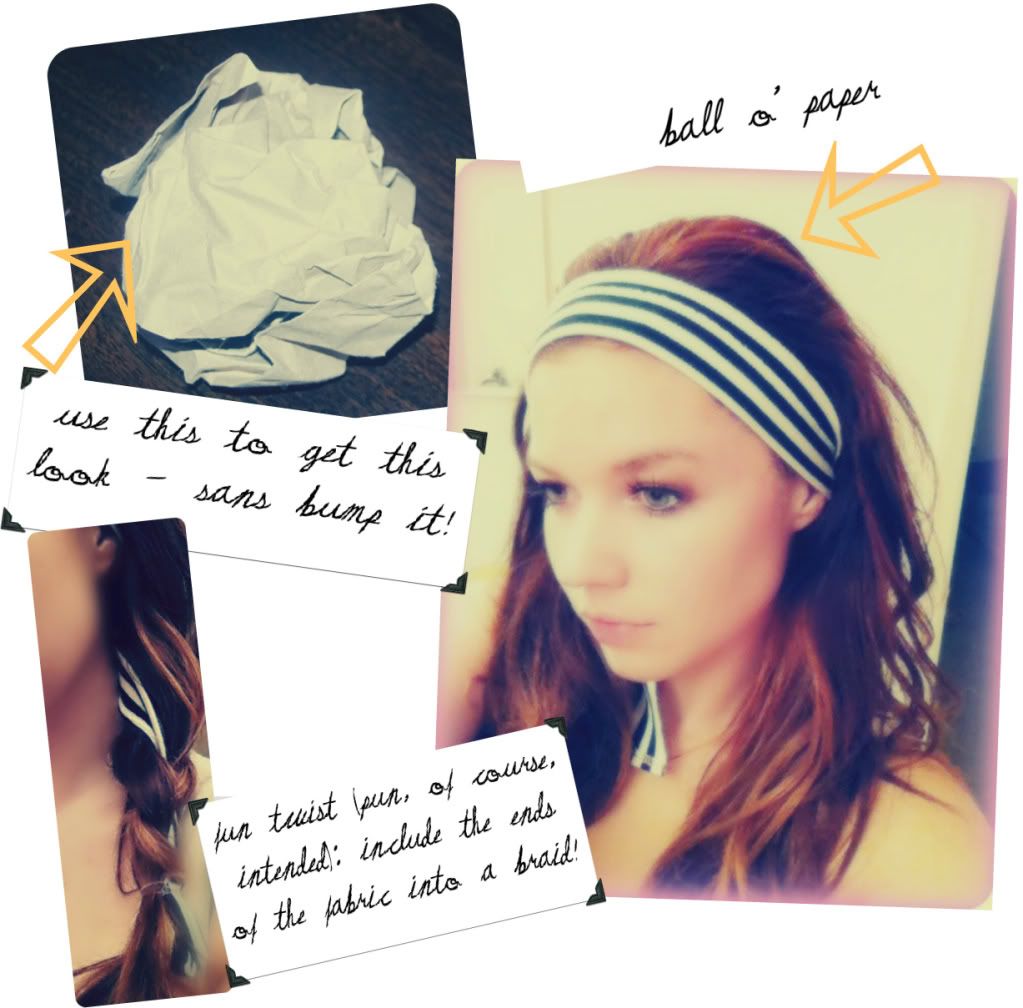 1. Take the top section of hair you would like to exemplify and temporarily clip to the front of your hair so it is out of the way.
2. Put the paper balls underneath the sectioned hair (you can pin the paper balls in place if need be).
3. Take a small section of hair from the top clipped area and throw on top of paper. Pin that hair in place around the ball o'paper so they wont make a party appearance.
4. take the rest of the top sectioned hair and smooth over the paper balls.
5. Feel free to take the fabric from your headband and mix it in with a braid.
Often times, creating a loose braid (fishtail or traditional), causes a triumph of shorter layers to fall out of place, thus unveiling to be quite an un-cute do. Use a headband to pull back the stray-aways. It polishes up the look while keeping it out of your face (which is hopefully less awkward looking than mine is in this picture).
Why not use a flower to create some pretty power (cheesy rhyme, we know)? Just throw an elastic headband on top of your head and clip in a flower. We got this one at forever21 for under 5 bucks!
Need work appropriate hair in under 2 minutes? Try out this easy 'chiffon' do!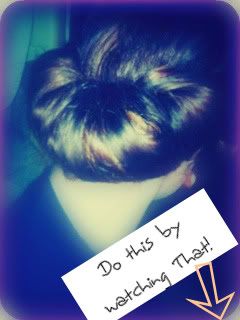 Check out this super dorky Tutorial on how to get this look.
No headbands? Well surely you have a necklace! Loop that loot over your head for a boho and classic look!