Several of our readers have recently requested easy updos for short and curly hair..and like the loyal Hippies we are...we have delivered.
Check out this easy exercise below.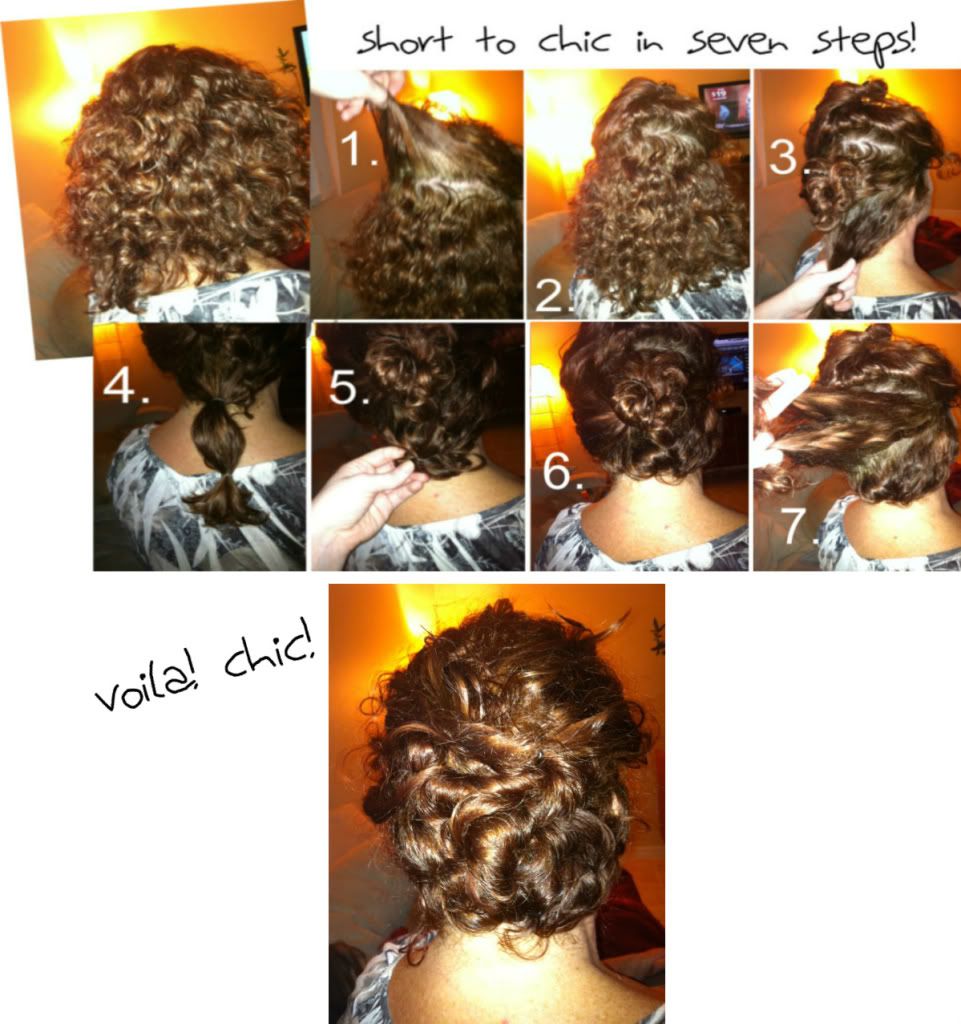 1,2,3. Youre going to part your hair in three sections: A top, Middle and Bottom.
4. Put the bottom section in a Pony Tail, as you will be working with this section first. Add another hair tie in the middle of your pony tail.
5. Take the end of your pony tail and roll it under. Having the rubber band in your pony tail will make it easier to roll under.
6. Clip in place when you are done.
7. Take the Middle Section and split into two sections. Next, and what is NOT pictured here (we do apologize) split those two sections that were once your one middle section down the middle. So, you would now have 4 sections. Start with the bottom left section and twist the hair across to the right side of your head. Pin in Place. Do the same with the right lower section. Pin in place. Finish twisting the top sections of the left and right sides. Also Pin in Place. Take the top section of your hair and just pin that in place as it is in order to keep volume on the top of your head- as this top layer is generally shorter than the others.
Keep in mind that you can do as many or as little twists as you want depending on your hair type- some may have thinner hair than others. All this style requires is a simple twist and pin!
Tune in next Tuesday for another Short and Sassy do!